Chief Strategy and Program Officer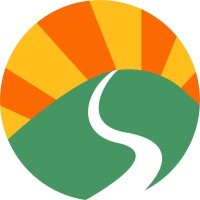 Rising Sun Energy Center
Operations
Sun City Center, FL, USA · Oakland, CA, USA
Posted on Wednesday, July 12, 2023
About Rising Sun
Rising Sun Center for Opportunity is a premier nonprofit organization operating in the San Francisco Bay Area and Central Valley. Their mission is to build career pathways for economic equity and climate resilience. With offices in Oakland and Stockton, Rising Sun's workforce development programs, Climate Careers and Opportunity Build, specialize in preparing youth, women, and individuals in reentry for high-road careers and green pathways that offer family-sustaining wages. Since its founding in 1994, Rising Sun has trained and employed more than 3,000 youth and adults while helping over 53,000 households reduce their carbon footprint. Our vision is a just and sustainable future for all people and our planet.
Rising Sun's culture…
"We are mission-driven and work hard because we care about what we do. We are deeply committed to equity, inclusion, and antiracism, and are actively advancing on that journey, though we know the work is never done. We like working with each other and we like to make work fun. We're into continuous improvement, learning, transparency, and tough conversations. We practice appreciation and start each meeting with a team-builder, and it's not uncommon for staff to bring snacks to share that tell a story about who they are and where they come from. When we're at the office, there's usually at least one dog hanging around. We put people first, especially our program participants. We like to promote from within and build each other up, but we also like to bring in new ideas and different perspectives. We're looking forward to meeting you and hearing about how you can contribute to making Rising Sun a great place to have an impact."
The Opportunity
The Chief Strategy & Program Officer (CSPO) at Rising Sun Center for Opportunity will hold a critical position in shaping the strategic direction of Rising Sun's workforce programs, supporting sustainable and mission-aligned growth, and maximizing its impact on the communities and individuals it works with.
At its core, Rising Sun is a workforce development and training organization operating at the intersection of equity, climate, and jobs. They prioritize, train for, and advocate for high-road careers and pathways that offer family-sustaining wages and benefits that support a climate-resilient economy. Rising Sun works alongside youth, women, people of color, people with low or no incomes, and individuals in re-entry. This role is a remarkable opportunity for a visionary program leader and builder who is deeply passionate about fostering economic equity and climate resilience to join their executive team. Rising Sun seeks an exceptional candidate who possesses a keen understanding of the nuanced intersectionality between equity, climate, and jobs.
With upcoming program expansion, Rising Sun is seeking a humble and charismatic leader to help guide the organization through this exciting phase of growth. As the CSPO, you will report directly to the Chief Executive Officer, working in close collaboration to support and shape the vision for Rising Sun's current and future programs, with a particular emphasis on maximizing Rising Sun's impact through both sustainable strategic growth and program innovation.
This position encompasses working collaboratively across all program initiatives, driving the design, enhancement, and evaluation of program offerings, while also devising strategic plans that emphasize depth and meaningful outcomes over broad expansion by focus on strategies that create transformative and meaningful workforce training and career pathways for the communities Rising Sun serves.
The new CSPO will serve as a thought partner to the CEO and program directors, and bring their expertise and strategic acumen to position Rising Sun as a leading force in the field, committed to transformative change at the individual, community, and system level.
Key Responsibilities
The new CSPO will strategically and mindfully develop, deepen, and build Rising Sun's programs that address the intersection of workforce development and climate resilience to effectively meet the evolving needs of youth, women, individuals in re-entry, low-income communities, and communities of color.
Develop and execute a comprehensive strategic programmatic roadmap that maximizes Rising Sun's impact and ensures alignment with the organization's mission and values.
Design, build, and deepen programs that will forge innovative pathways to economic mobility and high road jobs while building a just transition to a clean economy.
Nurture a high-performing team dedicated to achieving Rising Sun's mission and work closely with program directors to deepen and expand existing programs, leveraging cutting-edge approaches and emerging trends in economic equity, workforce development, and climate resilience.
Identify opportunities to enhance program effectiveness, relevance, and impact, while continuously evaluating and improving program outcomes.
Oversee the strategic geographic expansion of existing workforce programs, supporting staff to establish new partnerships and build a robust network of support, and collaborating on the impact of expansion across the organization.
Serve as a member of the executive team and foster a culture of collaboration, transparency, and continuous improvement across all levels of the organization. Meaningfully contribute to the organization's development and implementation of innovative policies and practices that promote diversity, equity, and belonging.
Ideal Candidate
Rising Sun seeks an exceptional candidate who possesses a keen understanding of the nuanced intersectionality between equity, climate, and good jobs. The ideal candidate has demonstrated experience designing, developing, and deepening workforce training programs for youth, women, and individuals in re-entry that lead to high-road careers and family-sustaining wages, including union careers.
The ideal candidate is a/an:
Workforce Development Expert & Climate Justice Advocate: A passionate workforce development and climate justice leader who deeply understands the interlinked economic and climate challenges faced by frontline communities in both rural and urban contexts. They are skilled in effectively communicating and navigating the intersections of economic equity, sustainable careers, and community and individual level climate resilience.
Strategic Programmatic Trailblazer: A strategic and innovative thinker with a track record of designing, developing, and building impactful workforce development and training program initiatives. Demonstrated experience in creating and leading programs through periods of growth, navigating competing needs, interests, and opportunities.
Exceptional Team & People Leader: Proven ability to lead and inspire teams through growth phases, fostering a culture of innovation, excellence, and belonging, while providing mentorship and professional development opportunities.
Movement Builder: Humble yet charismatic leader who is comfortable rallying support to amplify the voices of the communities served. A strong unifying force who can galvanize various stakeholders and design mutually beneficial partnerships.
Partnership Catalyst: A collaborator who possesses exceptional relationship-building skills to cultivate strategic partnerships with key stakeholders, including funders, community partners, local and state officials, union leaders, staff, and program participants.
Outcomes Driven Champion: Proficient in establishing performance metrics, tracking program outcomes, and implementing evaluation frameworks to assess program effectiveness and impact. Utilizes data-driven decision-making during periods of rapid growth.
Business Savvy: Experience in securing funding from diverse sources and working with development teams to support program expansion and sustainability. Demonstrates keen business sense in designing programmatic structures and operational budgets.
Qualifications
The successful candidate will showcase a comprehensive and nuanced understanding of the compounding and multifaceted effects of climate change, systemic racism, and economic exclusion on frontline communities. This includes an understanding of the connections between climate security and economic security, of the potential for a transition to a clean economy to provide economic opportunity to those who've been left behind, and a vision for holistic workforce development that extends beyond job training to career advancement, economic mobility, and wealth-building for Rising Sun's priority communities. The successful candidate will have:
Demonstrated experience creating and building successful workforce programs that address the challenges facing low-income communities, communities of color, youth, women, and individuals in reentry from incarceration. Specific expertise in working with youth ages 15+ and with union labor, apprenticeship, and/or pre-apprenticeship is a plus.
Proven track record of successfully implementing workforce development programs and initiatives that drive meaningful impact and positive change that have led to measurable economic mobility and family sustaining careers.
Proven track record of actively addressing climate and economic inequity challenges through strategic program development and implementation, policy advocacy, and/or community engagement initiatives.
Strong knowledge of equity-driven frameworks and practices, with the ability to integrate them into program design and implementation effectively.
Familiarity with the unique needs, strengths, and aspirations of diverse populations, coupled with a commitment to fostering participatory and equitable solutions.
Excellent communication and collaboration skills, with the ability to engage and partner with community members, stakeholders, and organizations representing low-income communities and communities of color.
Strong analytical and problem-solving abilities, coupled with a forward-thinking mindset to identify emerging trends and opportunities in the field.
Benefits
This is a permanent, full-time, exempt, salaried, and benefited position. The annual salary range for this role is $152,000-$160,000 commensurate with experience. Rising Sun offers a competitive benefits package that includes:
Paid time off
Personal and parental leave
Access to a 403b retirement plan with 3% employer matching after one year
100% of employee medical, dental, vision, and life insurance premiums, and covers 50% of the premiums for dependents
Flexible remote work options for its employees, with occasional exceptions including mandatory in-office days for all employees.
Rising Sun is an Equal Opportunity Employer
Rising Sun values the unique perspectives and contributions that individuals from diverse backgrounds bring to the organization. The organization knows that diverse voices, experiences, and perspectives enhance their ability to address the challenges faced by their priority communities.
Rising Sun is committed to diversity and considers all applicants for all positions without regard to color, ethnic background, religion, sex, gender, sexual orientation, national origin, age, and disability status. Equal Opportunity Employer/Affirmative Action; women and individuals who are Black, indigenous, and/or people of color as well as those with lived and proximate experience to the issues Rising Sun works on are strongly encouraged to apply.
To Be Considered
Please submit your Resumé and Cover Letter. In lieu of a cover letter, you have the option of submitting a Summary of Qualifications expressing your interest in the position and fit for the role via the "Become a Candidate" button.
The Summary of Qualifications document should answer the following questions:
When designing a workforce development program, what factors do you consider ensuring it addresses the unique needs of low-income communities, people of color, youth, and individuals in reentry from incarceration? Provide an example of a program you developed with these considerations in mind. (500 words max)
Innovation is essential in program development. Could you share an example of a creative approach you took to address a specific challenge in a workforce development program? How did this approach benefit the participants and the overall success of the initiative? (300 words max)
How do you approach assessing organizations and programs to ensure they have the maximum impact on their intended beneficiaries and effectively combat both poverty and/or climate change? (300 words max)
In your opinion, what are the key challenges at the intersection of poverty and climate change? How do you believe Rising Sun can best address these challenges? (300 words max)
If you are submitting a Summary of Qualifications, where our system prompts for a Cover Letter attachment, please attach your Summary of Qualifications instead. Should you prefer to submit a video or audio file for your Summary of Qualifications answers please reach out to Tonisha Idowu for further instructions.
Proof of completion of the primary series of an approved COVID-19 vaccination is required by the employee's start date, per Rising Sun's mandatory vaccination policy for employees